Approximately seven weeks after completing the examination, candidates will be notified in writing whether they passed or failed. Score reports will be mailed out by PSI Services in an envelope marked "Important Examination Information Enclosed." The results will be mailed to the address stipulated on the CASC application. No results will be provided by telephone, fax or e-mail.

I feel that earning the CASC credential helped to validate my knowledge and skills in the ASC world.
In order to maintain the credential, I attend conferences and training, so this helps to always keep my knowledge current."
PAIGE PROFFITT, RN, BSN, CASC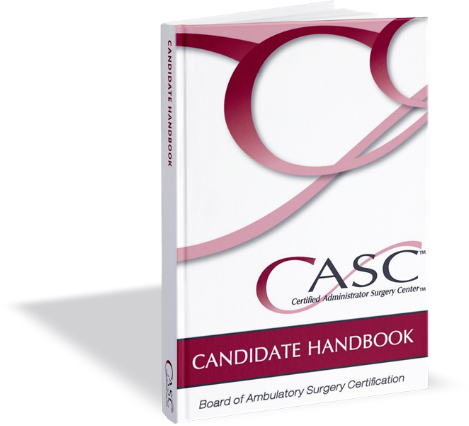 Let's get started. Download the CASC candidate handbook today.
For potential candidates seeking information about the CASC certification process.