To view the current list of individuals who have been approved to use the CASC credential after their name, click here (pdf)
Note: This list is updated following the reporting of exam results.
I felt that earning the CASC credential would verify my commitment to my role as an administrator, my organization — governing body and staff — as well as the patients my center serves.
Maintaining the credential requires me to remain current in all aspects of the certification: financial, regulatory/legal, human resources, quality and patient care. This enables me to be prepared for the future. When you earn the credential, you are regarded as being among the top in your profession and are highly respected by your peers. It is also an accomplishment one should be proud of. I know I am.
Laurie T. Roderiques, RN, CNOR, CASC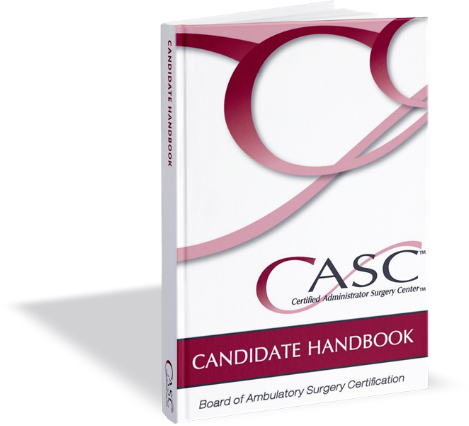 Let's get started. Download the CASC candidate handbook today.
For potential candidates seeking information about the CASC certification process.