Please check back soon for more opportunities!

The CASC certificate definitely made me more self-assured in my ability to manage all aspects of ASC operations. At the same time, it is a reminder to remain steadfast and humble to all those that my work touches.
I am extremely proud of this designation. Our industry has and will continue to evolve. This certificate, along with the ongoing requirements to keep it active, are challenging and necessary in order to be an effective administrator."
Meg Wiebel, CASC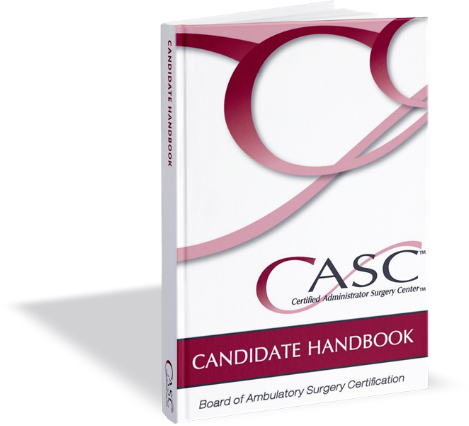 Let's get started. Download the CASC candidate handbook today.
For potential candidates seeking information about the CASC certification process.