Looking to increase attendance at meetings or provide continuing education options for attendees at your events? Then consider applying to become an approved provider of Administrator Education Units, the credits needed for CASC certificants to maintain their credential.
If your organization would like to offer courses eligible for CASC credit (either for one or three years), download and submit this application:

ASCs are an important part of our healthcare delivery system so I feel it is very important to document excellence in the administration of our surgery centers. The CASC credentialing process is a means for administrators to learn and continuously improve.
It is worth the effort as the CASC credential sets a higher standard for all of us. There are always leaders who show dedication to their craft. The CASC credential is an outward symbol of dedication to excellence and to continuous improvement."
Mark Mayo, CASC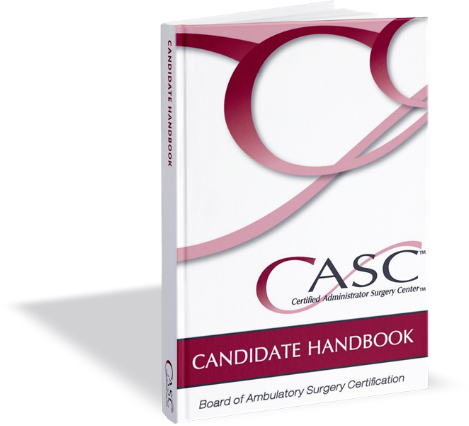 Let's get started. Download the CASC candidate handbook today.
For potential candidates seeking information about the CASC certification process.